Towards a more equal society
Invictus Africa promotes human rights and gender equality through data-driven advocacy, digital technologies, and capacity development.
Orange Pages
Our Orange Pages is a national directory of 300+ sexual and gender-based violence (SGBV) responders and service providers through whom victims/survivors can access help and support.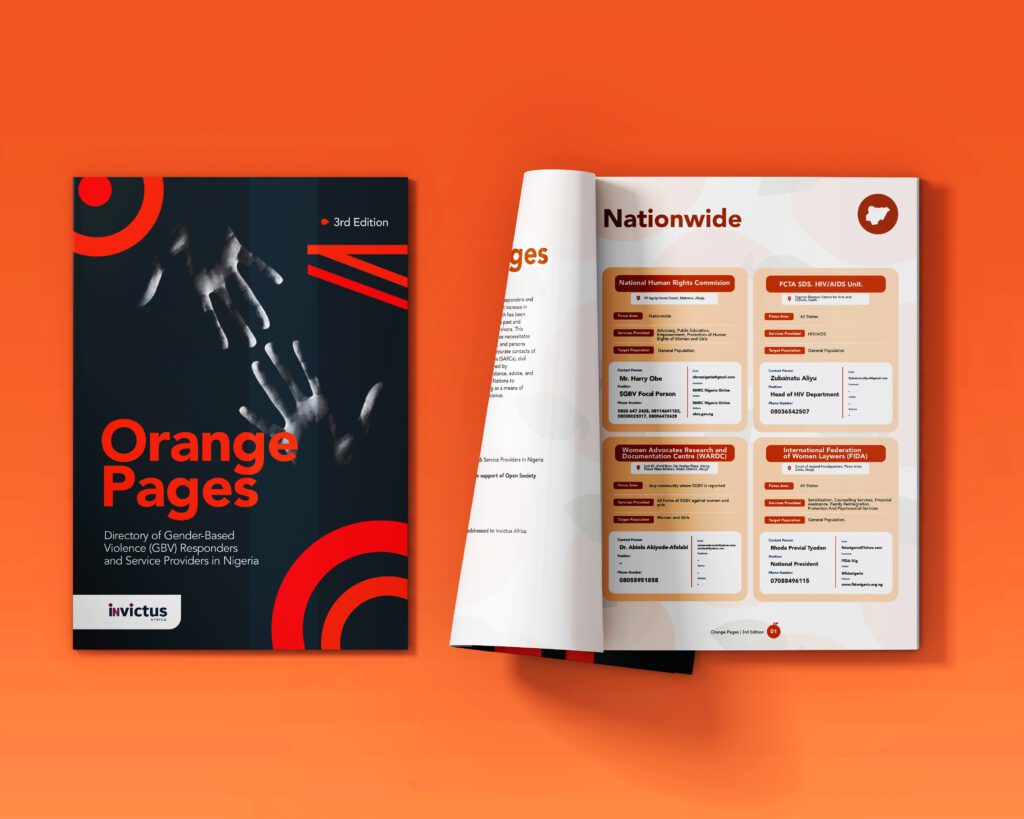 Our Donors and Partners
At our organization, we are proud to work with a diverse range of donors and partners who share our commitment to promoting human rights and gender equality. Through our collaborations, we are able to drive impactful change and make a real difference in the world.